We have a lot of fun every morning. We laugh a lot. We help you escape from the seriousness of the world for a little bit and we want you to be a part of the show. Wake up and smell the funny! Weekdays 5-9am on Y1055.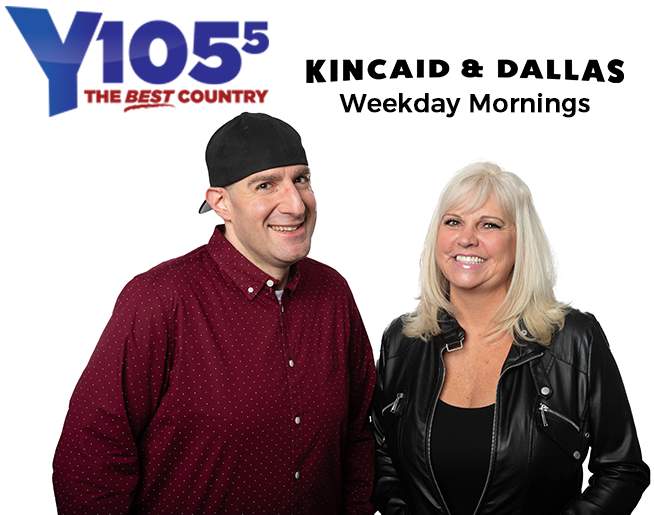 Kincaid Bio:
Kincaid here. You might say I took the long way home. Grew up in Maryland, worked in
Minnesota, New York, and Denver. But now I'm home in Georgia with my wife, Erin, and
our two sons: a three-year-old and a newborn. We're adjusting from the double team to
man-to-man. Well, actually it's more like Erin's being double teamed given my domestic
skills. I have only two goals each morning. The first is to make you laugh. And the
second is to not choke on my coffee when Dallas is, well, being Dallas.
Dallas McCade Bio:
Hey y'all! I'm Dallas! My life in a few words? Radio and Animals! This country girl's
story starts in Alexander City, Alabama – which is about as rural as you can get. One
thing our town did have was a radio station. And I jumped at a chance to work there
when I turned 13. A while later, the Big City of Atlanta called my name and I'll bet
you've never seen someone pack a suitcase faster. While I do love the city lights, I'm
all about country living. When I'm not in the studios, you'll find me on my little farm
…keeping company with 2 horses, 2 donkeys, 8 dogs and 6 cats.